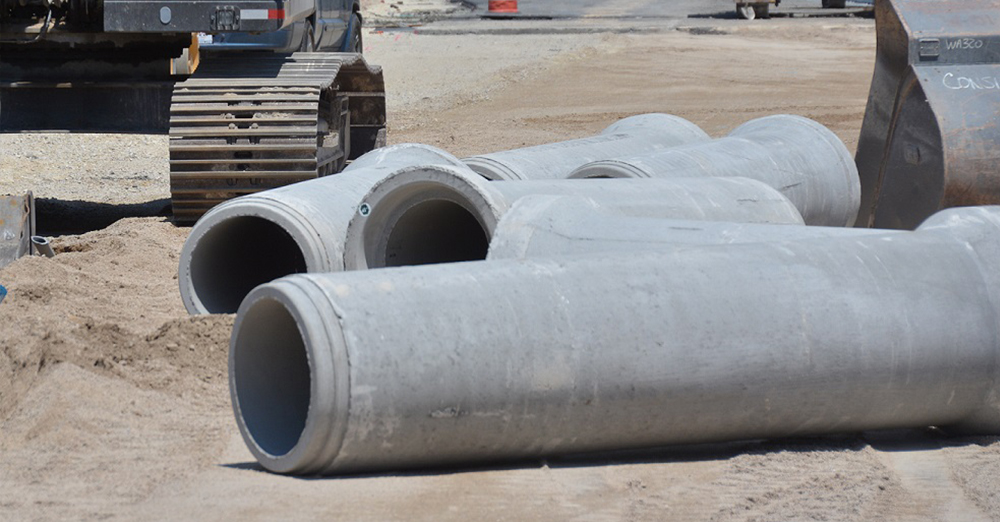 Indiana Contractor Chooses Concrete Pipe
By Steve Smart, Technical Resource Engineer, County Materials Corporation
Concrete pipe has been used across America since the late 1860s, and many of those projects have ranged in diameters from 8" to 24". Concrete pipe in this range has recently been the material of choice for Crider and Crider Inc., in Bloomington, Indiana. Crider and Crider is a large excavating and road-building contractor with work that encompasses mass earth excavation, subdivisions, commercial site development and road building.
Recently, the firm was awarded several subdivision and street projects. Crider's projects average approximately 6,000' of pipe each, with diameters ranging from 12" to 36".The firm chose reinforced concrete pipe over flexible polypropylene pipe for the construction of these projects.
When asked why he chose concrete, President Steve Crider responded, "The pipe we'll be installing will have no more than about 5' cover. Once it's backfilled, we'll be moving dirt with our scrapers to get the roads and lots built. Using concrete pipe for its strength and durability allows me to have confidence in my installation for the long term."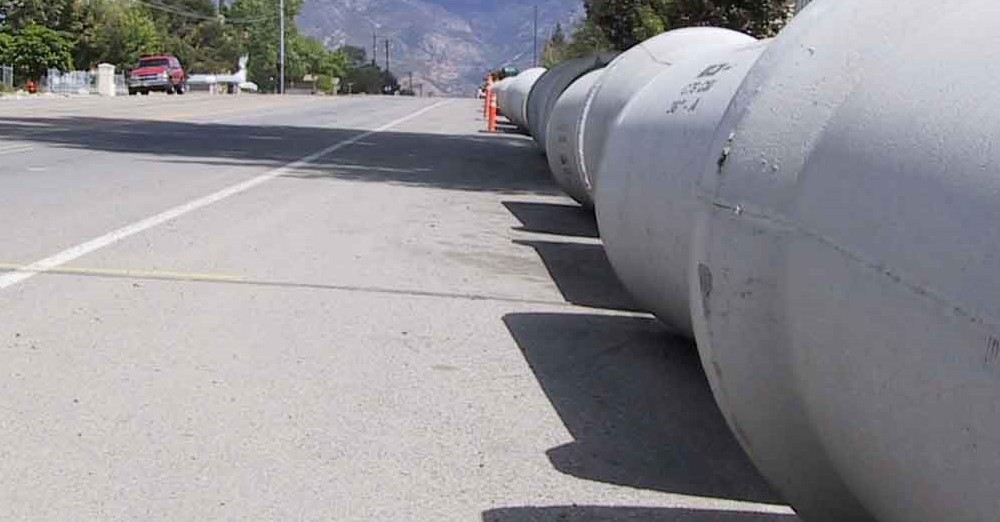 Several of Crider's projects under contract require a 3-year warranty bond. The City will take over ownership of the roads and the stormwater system through its MS4 programs and wants a quality system in place to prevent future maintenance issues.
Specifications require video inspection of either rigid or flexible pipes be performed 3 years after installation to prove the installation is functioning satisfactorily. Installing a flexible pipe correctly to ensure it passes the deflection test in 3 years requires an expensive and timely installation, so concrete provides an additional benefit of cost and time-savings.
Additionally, flexible pipe has to be mandrel tested to determine deflection. If greater deflection than the specified amount is found, the flexible pipe has to be uncovered, repaired or replaced. Once these are proven satisfactory, the bond is released.
"One concern I have with not using concrete pipe is that after I leave the project, many things can happen at the site that I have no control over," says Crider. "Concrete pipe's reputation and durability allows me the confidence of a good project."
In the above scenario, concrete provides many benefits. Concrete pipe's proven lifecycle and durability bring added value to the owner. Its capability to maintain its shape and perform as expected for the project's design life is a fundamental engineering consideration, especially in today's economic environment where requirements have been set in place to ensure a sustainable buried infrastructure. With its long life, use of natural or recycled products and local availability, concrete pipe is extremely environmentally friendly. A concrete pipe system's rigidity and mass allow it to greatly out-perform flexible pipe systems by providing a long-lasting and resilient conduit. What's more, concrete pipe offers local availability and support, ease of installation and long-term value.
For contractors like Crider, concrete pipe offers the best choice for ease of mind and confidence in construction. For more information on the benefits of concrete pipe, visit our Why Concrete page.