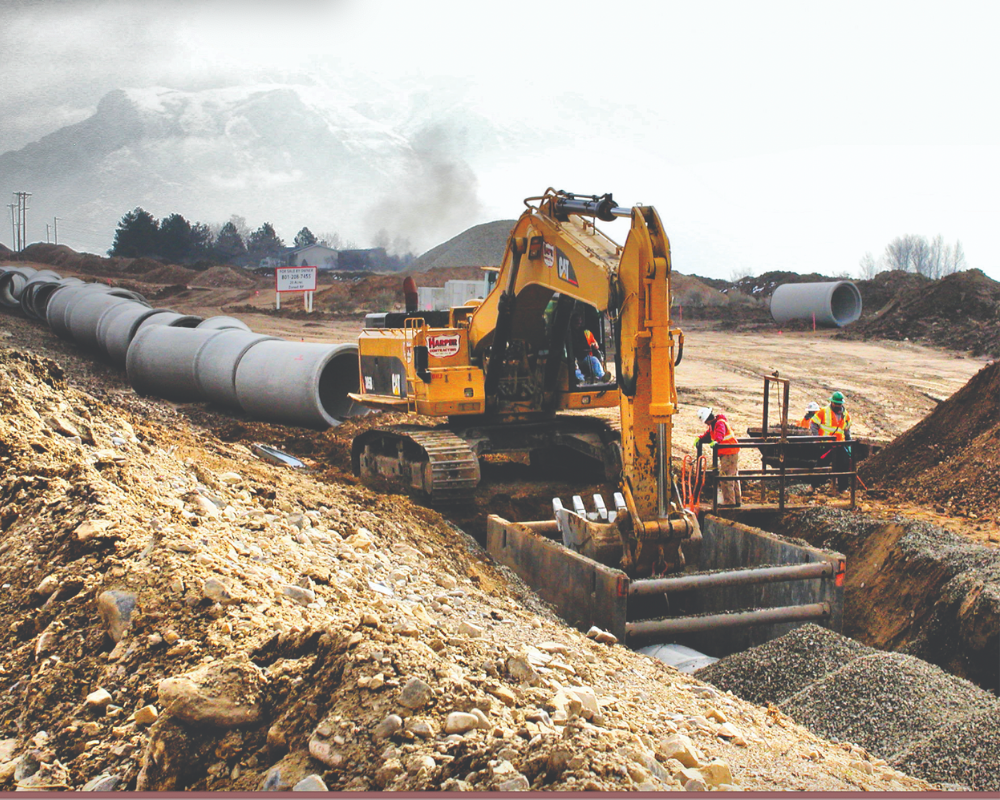 2019 Infrasture and Highway Spending
April 30, 2019
As the 116th United States Congress gets underway, here's a look at a top issue on the minds of many in the concrete pipe industry — infrastructure and highway spending.
Legislators in the 116th Congress are concluding their first months in session, and attitudes surrounding infrastructure spending are markedly different in the House than in the Senate.
A Democratic majority in the House has moved infrastructure into the spotlight. Debate time on the House floor has been tentatively reserved for "late spring" and a high priority bill number has been reserved for an infrastructure package. The bill's scope — as well as the eventual total number of bills — are unknown. However, there is some discussion of a wide-ranging bill that would include water, aviation, rail, and even energy and broadband. Such a broad scope would be a departure from previous years, when Congress has typically dealt with various types of infrastructure separately.
In the past, impasses over funding have stalled infrastructure spending. Rep. Peter A. DeFazio (D-Ore.), chairman of the House Transportation Committee, has stated that addressing the funding shortfall is the top priority in the early phase of discussions. His initial goal is to increase the federal gas tax to channel new funding into current federal transportation programs through the existing Highway Trust Fund. Future goals include reauthorizing the Obama-era Fixing America's Surface Transportation Act ("FAST" Act), which is currently scheduled to expire in late 2020. House members have also expressed interest in eventually moving away from a gas tax to a Vehicle Miles Traveled (VMT) approach.
The federal gas tax hasn't increased since 1993, and although DeFazio has pointed out that significantly more than half the states have raised gas taxes, attempts in Congress have previously ended in failure due to lack of consensus. More recently, President Trump has stated a willingness to raise the tax by as much as 25 cents, but the Republican-majority Senate has not issued opinions on revenue options for the Highway Trust Fund.
Kickoff hearings have been held in the Senate by both the Committee on Environment and Public Works and the Committee on Commerce, Science and Transportation. Committee leaders have indicated that the Senate would limit the scope of its infrastructure package to transportation. Another sign of forward movement is that bipartisan groups of Senate staff have met with association representatives from various parts of the transportation and construction industries.
Successful adoption of a gas tax, and progress on future steps toward comprehensive infrastructure funding, will depend heavily on timing. Since tax legislation must originate in the House, representatives will be under pressure to complete their work by August of this year. Otherwise, with the election year 2020 approaching, bipartisan legislation and votes that would raise constituents' taxes will become politically challenging.
The American Concrete Pipe Association will continue advocating for infrastructure funding in Washington. To ensure every voice is heard, consider contacting your member of Congress to encourage support for infrastructure spending. If you'd like to learn more about our efforts in Washington, contact Oliver Delery.